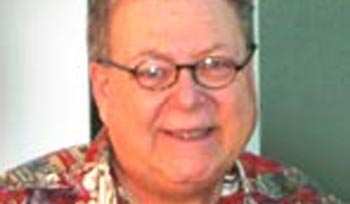 Steve Kern
Board Member
As CFO of Flextronics, Steve is one of the founding partners of Apple Macintosh with whom he continues to be in close contact.

Graduated from the University of Florida in 1967; BSBA in Accounting. CPA in New York and California, since 1967. Member of AICPA and California Society 1967-1981.

Partner in the Tax Department at Arthur Young and Company In New York City and San Jose, California. He leaves the company in 1981 to establish his consulting business. Its main clients include: Apple Computer, Spectraphysics, Diasonics and Intel.

Specialist in International Taxes and High Technology Companies. 1982-Present: Steven Kern Financial Consultant Specialist and Chief Financial Officer for CFO-Flextronics (twice), Sysorex Information Systems, Androbot, Inc., 360, Inc., World Media Networks, and many more.

Born November 21, 1945 Married 29 years to Arlene Lives in Laguna Beach, California since 1992.