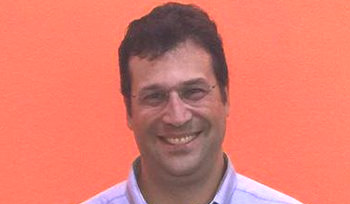 Roberto Litwak
Board Member & PR
Roberto serves as International Director of Operations and Sales for Feher & Feher, a business and franchise consulting firm. He has a Bachelor's degree in Chemical Engineering from the Universidad Iberoamericana in Mexico City, Mexico and a Masters Degree in Business Administration with a concentration in International Business from The John's Hopkins University in Baltimore, MD. He successfully completed the Franchise Mini-Master at NOVA Southeastern University in Ft. Lauderdale, FL and is a Certified Franchise Executive by the International Franchise Association (IFA).
In 2007, Roberto takes the challenge of starting the International operations of Feher & Feher and establishes the firm's office in Los Angeles, CA, which he proudly leads today.
Roberto's professional experience includes the implementation and operation of Mexican business and franchise concepts in the U.S. as well as incursion strategies and execution of U.S. based franchises into Mexico and Central America. Roberto has worked with global companies and franchisors helping them reach their full potential in domestic and foreign markets.
Roberto is a speaker and author in topics concerning international franchising and he is also the founder and president of The Oscar Litwak Foundation, a non-profit organization dedicated to lifting the spirits of sick and terminally-ill children.