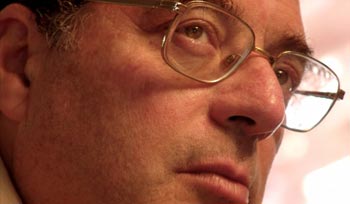 Daniel Ajzen
Founder, Board Member
Graduated in TV Production at the BBC in London, with studies at Columbia University and UNAM. As a reporter he has written for the main Mexican newspapers and magazines, including Excelsior, Novedades, UnoMasUno, El Universal and others. His international reports have been reproduced by O Globo in Brazil and La Nación in Argentina. On television, he was a reporter for 60 Minutes and Hoy Domingo, hosted his own program and has produced countless radio and television programs with great success. He was Director of International News for Telesistema Mexicano today Televisa and a Producer on Channel 13 and Cablevisión. As a radio reporter and producer, he has received numerous awards, including recognition for the "Best Cultural Radio Program in Mexico" on two occasions.

He has been a professor for the National Autonomous University of Mexico (UNAM), the Anahuac University and the Ibero American University. His books "500 Years of Jewish Press", "Audiovisual Aids for School and Business", "Educational Camps" are out of print and have been used as textbooks.

On the Internet, he was the founder of WEBstationONE and has created important websites such as DiarioJudio.com, WorldMediaNetworks and with his experience in communications, news and production, he brings to the table the necessary skills to launch the Internet Development Fund (IDF) where he serves as Director of Innovation.